Trusted by over 700 healthcare facilities



All- in-one shift fulfillment
BookJane makes it easy to fill skilled shifts while eliminating unnecessary manual administration. Whether you are scheduling 1 month or 1 hour in advance.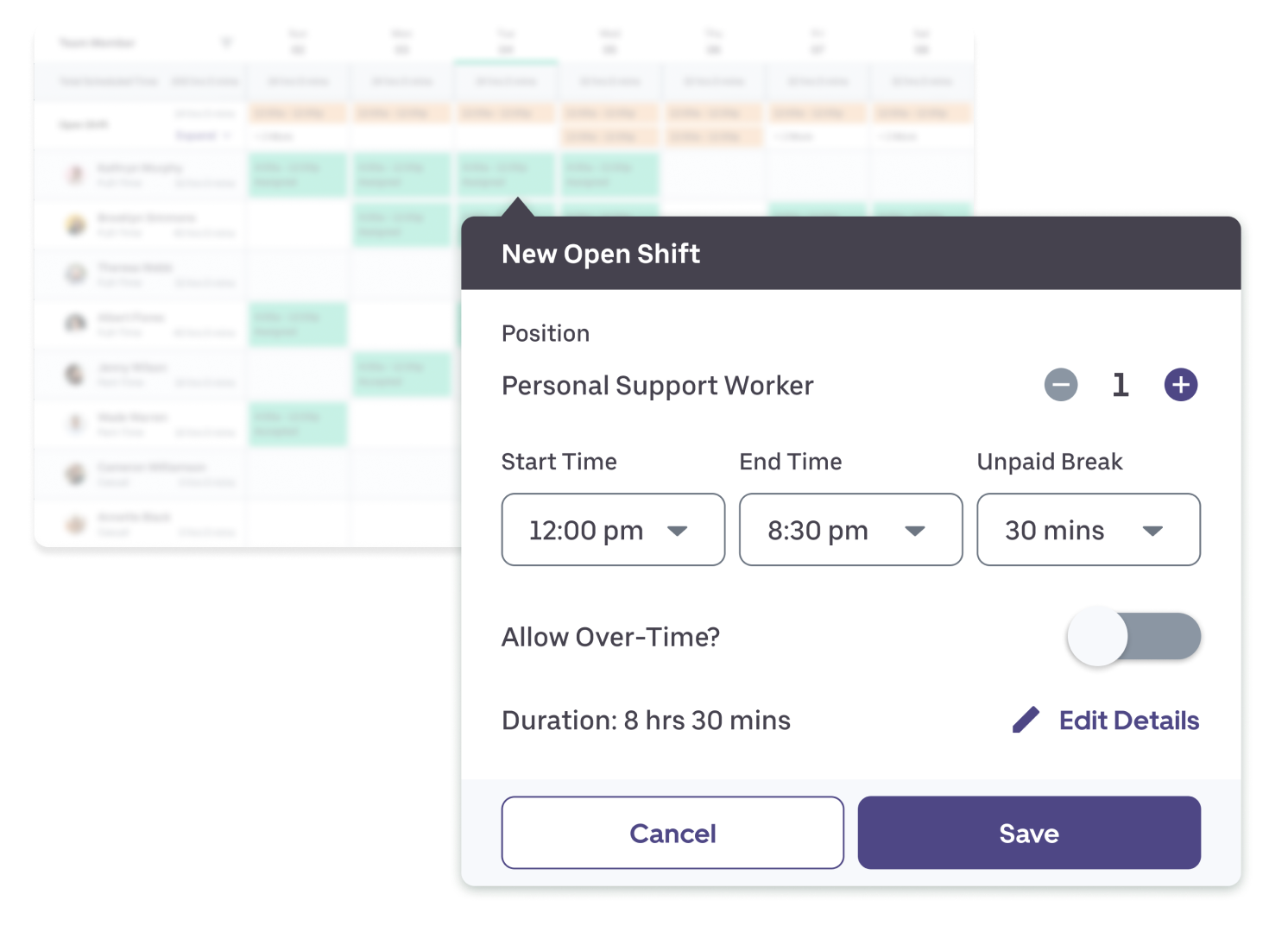 Manage and monitor scheduling of internal and external staff - all in one place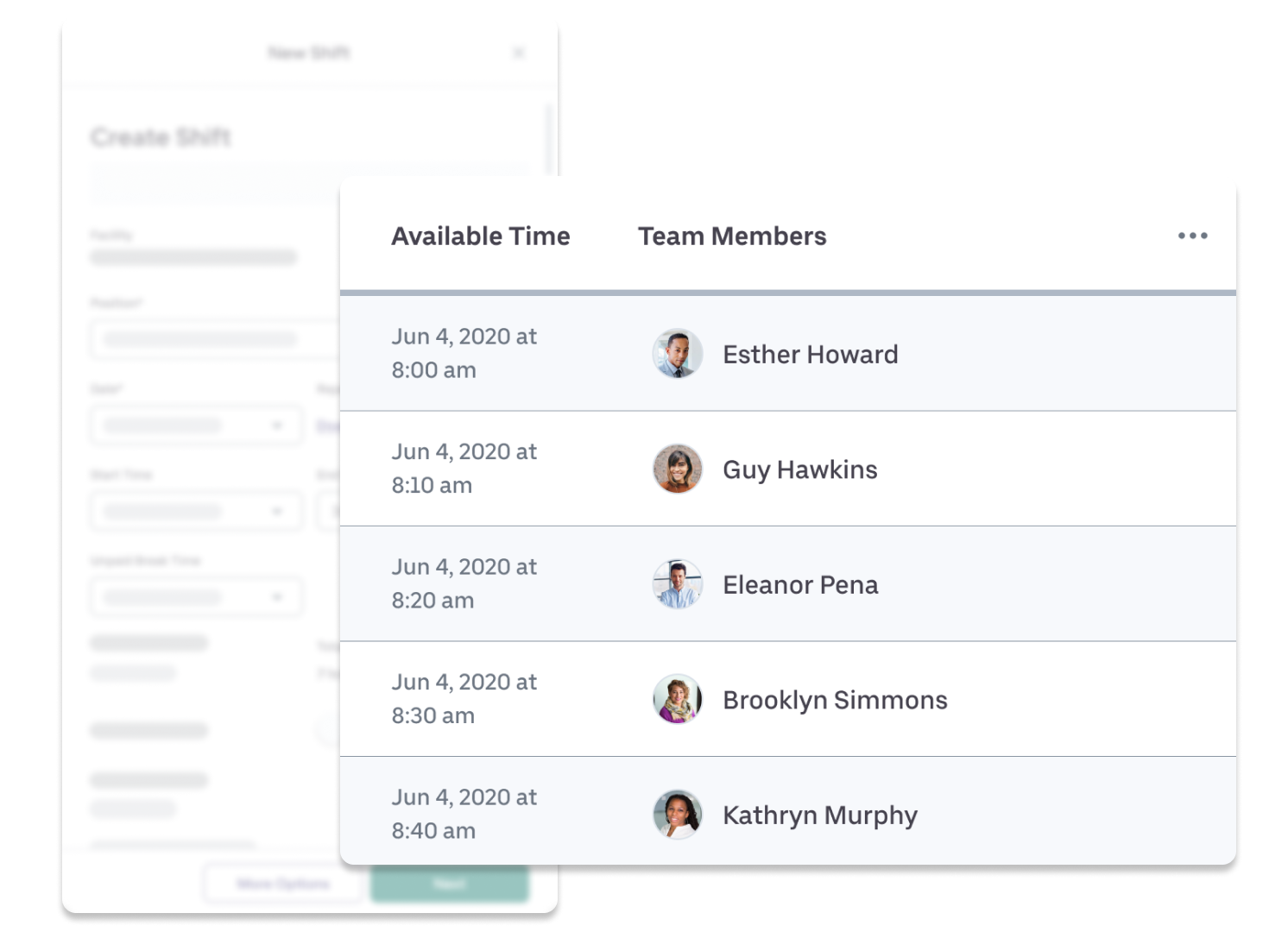 Connect with available staff to fulfill open shifts and last-minute cancellations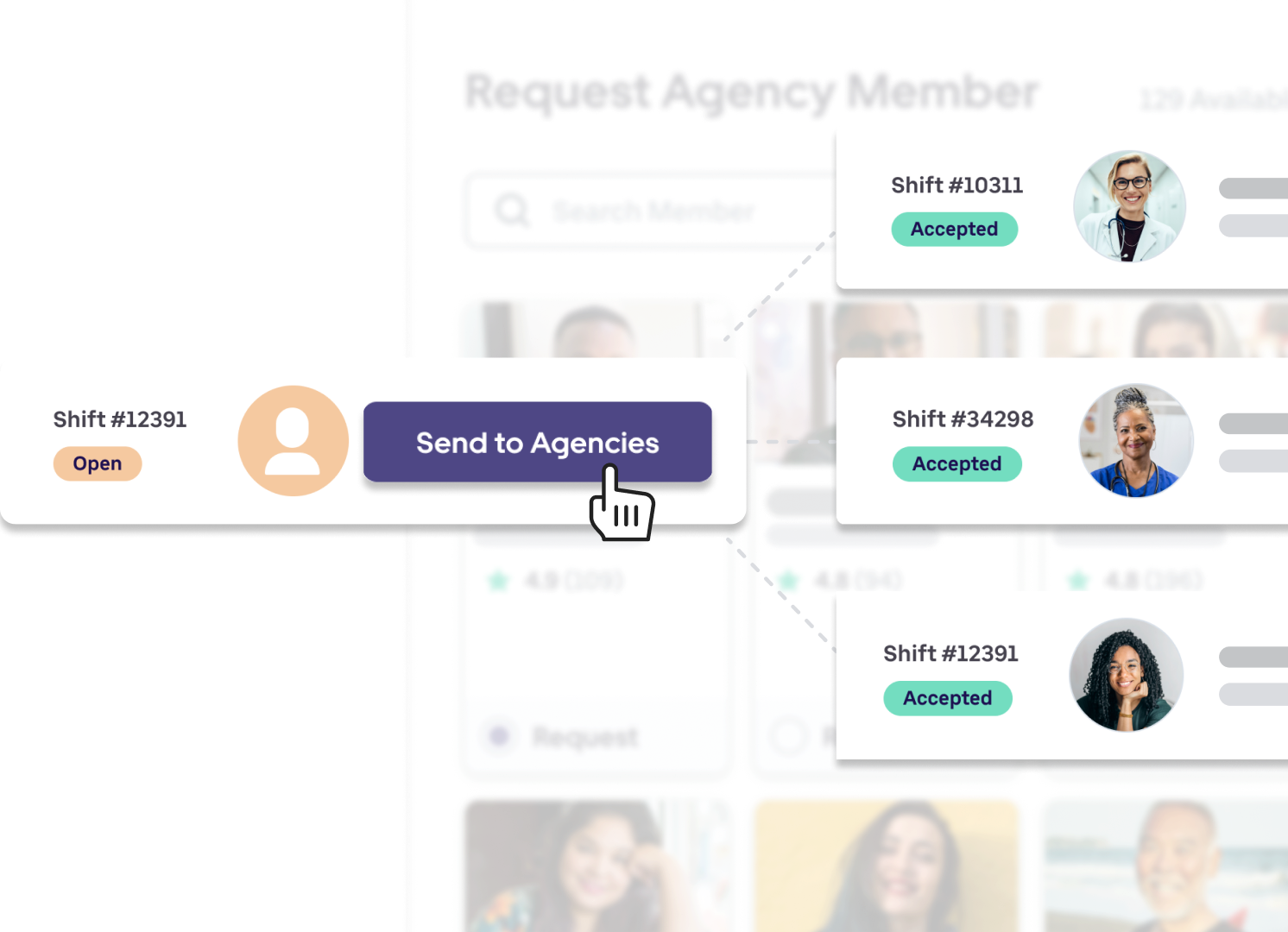 Send unfulfilled shifts to qualified agency staff through BookJane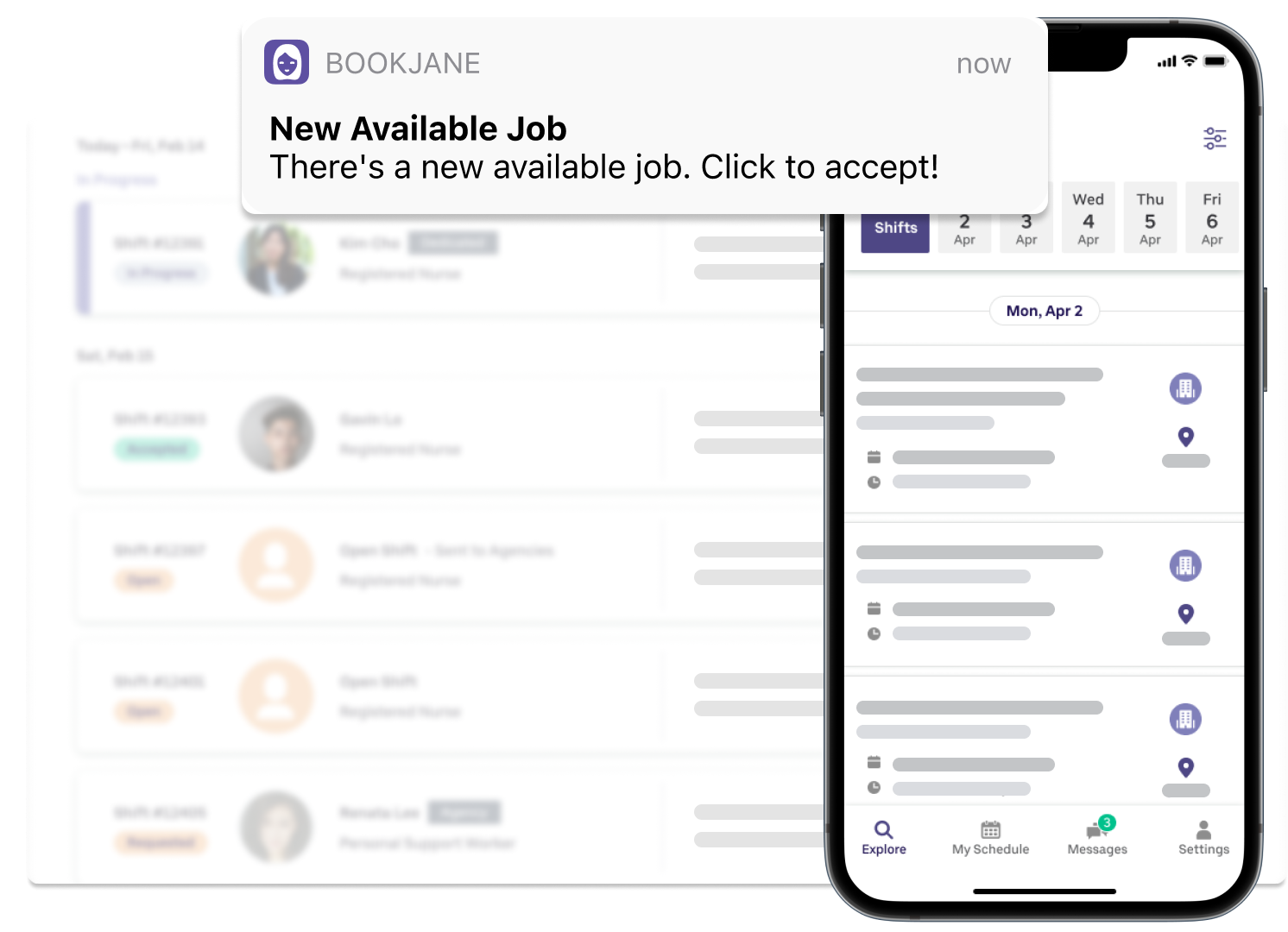 Give your team flexibility, choice and work/life balance.
Why We're Different
BookJane was built specifically with healthcare in mind to solve the acute staffing challenges
Manage and monitor internal and external shift fulfillment - all in one place
Our team is revolutionizing healthcare with our customers in mind
Our clients see an average 5-10x ROI in the first 90 days of using BookJane
Proven Results
How BookJane helps customers improve care quality and staff engagement
90
Hours Saved in Admin Scheduling Time*
85%
Shift Fulfillment By Internal Staff
40%
Increase in Staff Utilization
*Average monthly savings per facility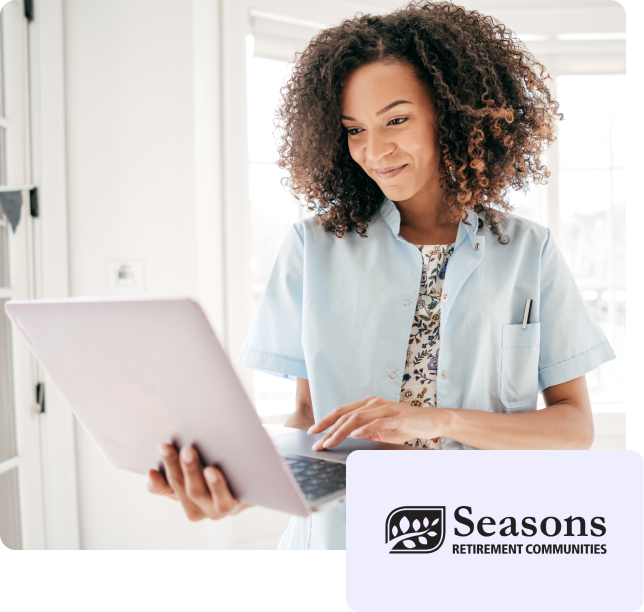 In the more than 11 years that I've been in the senior care sector, I've worked with many different employee staffing platforms, and out of all of these, BookJane is the very best solution. Shift callouts take seconds to create and we can fill a shift on average in as little as 10 minutes. The process has become so much easier for our managers, helping with the workload, productivity and engagement — so they can focus on the very best resident care.
Allison S
General Manager, Seasons Retirement Communities
Who we serve
From healthcare to public service, BookJane's agile approach can accommodate any size or type of business