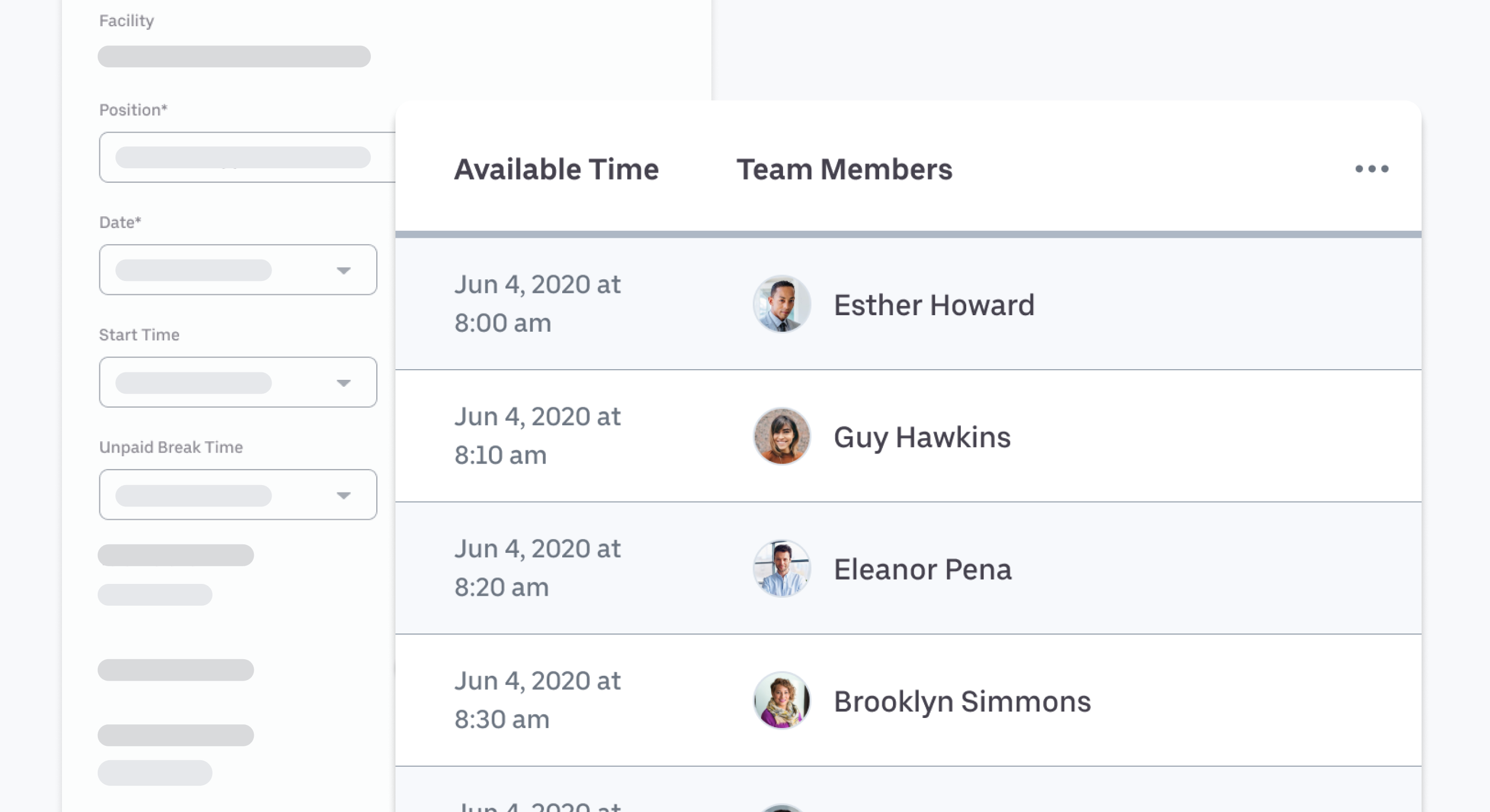 Automate your shift callouts
Reach staff instantly by sending shift callouts in real-time. Organize and match shifts according to seniority, role or location.
Learn More >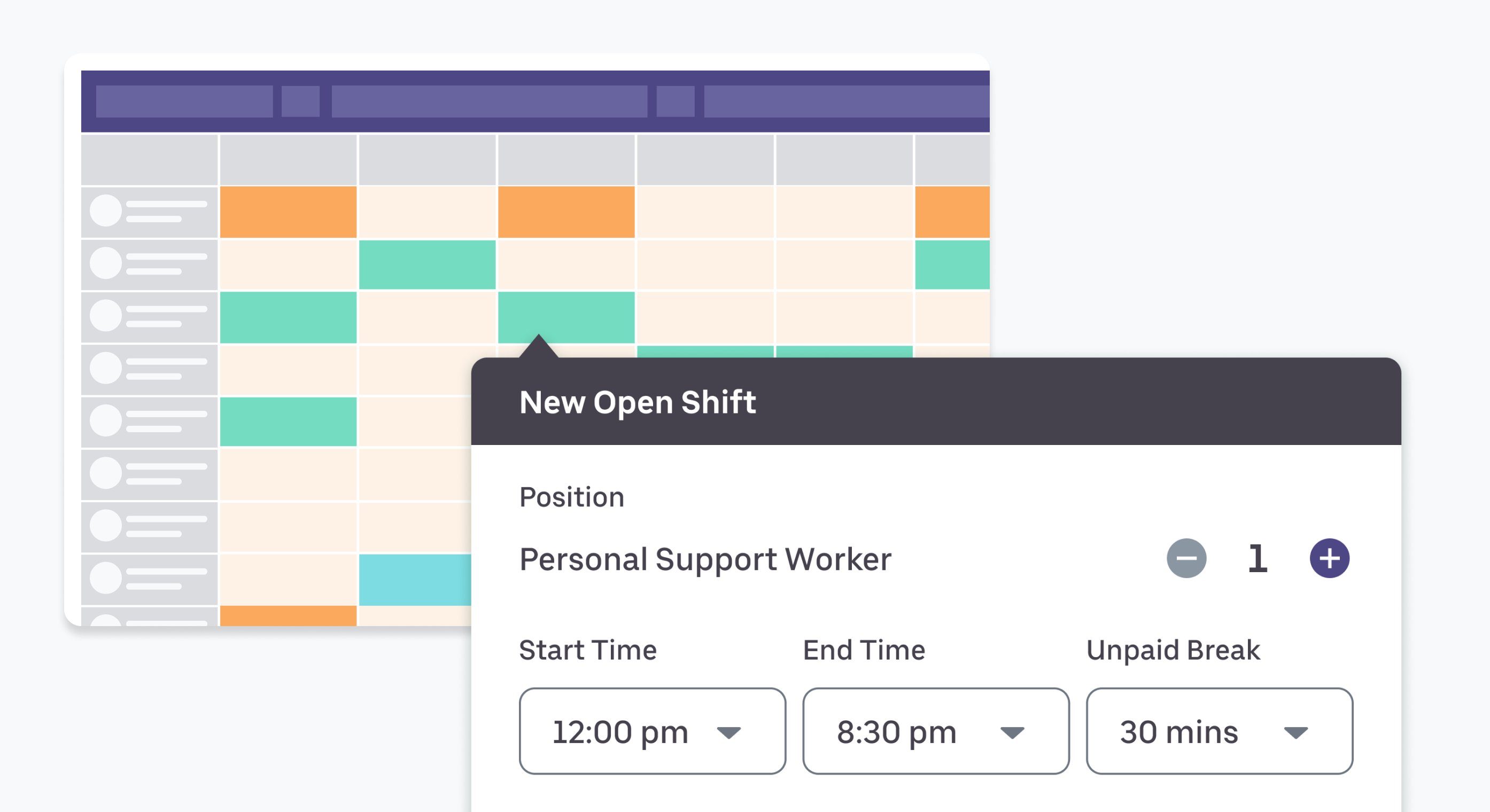 optimize scheduling quickly
Build, manage and access schedules on a single platform. Full visibility over scheduling helps you plan and solve scheduling conflicts.
Learn More >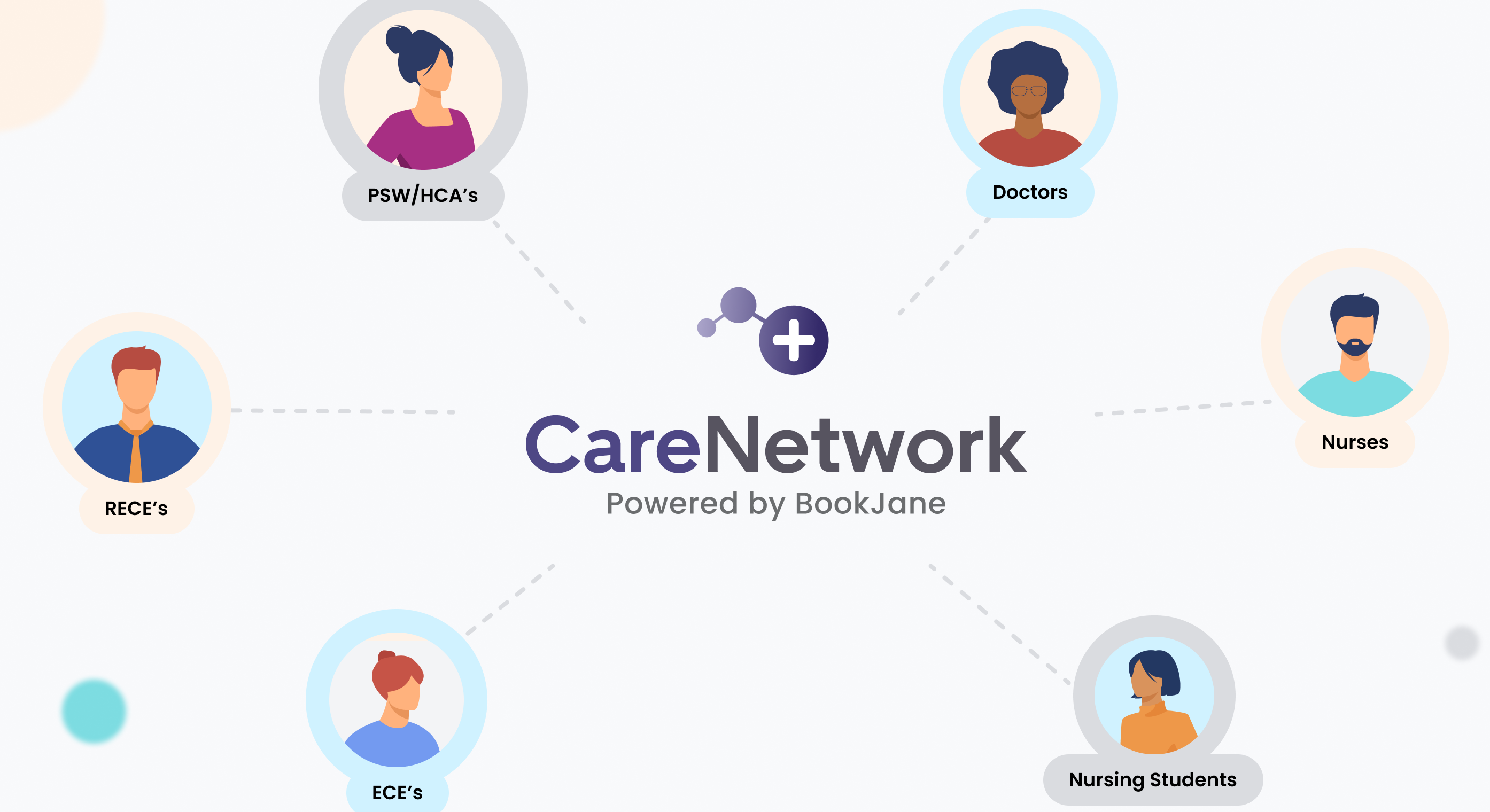 Access Qualified On-Demand Staff
Fill shifts with instant access to 20,000+ vetted healthcare professionals in our Care Network.
Learn More >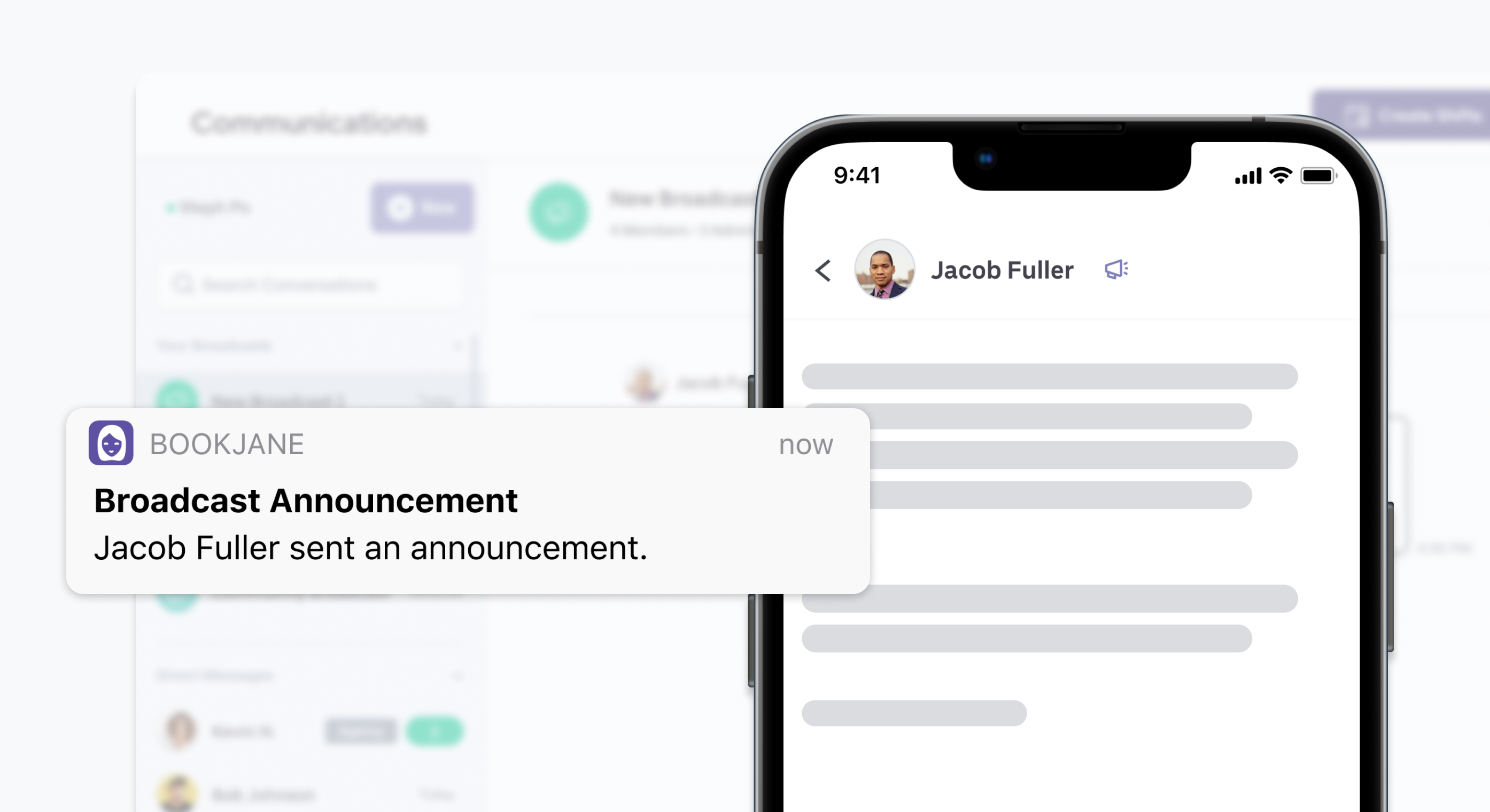 Share updates and communicate instantly with your whole team. Use 2-way messaging to stay connected with groups and individuals.
Learn More >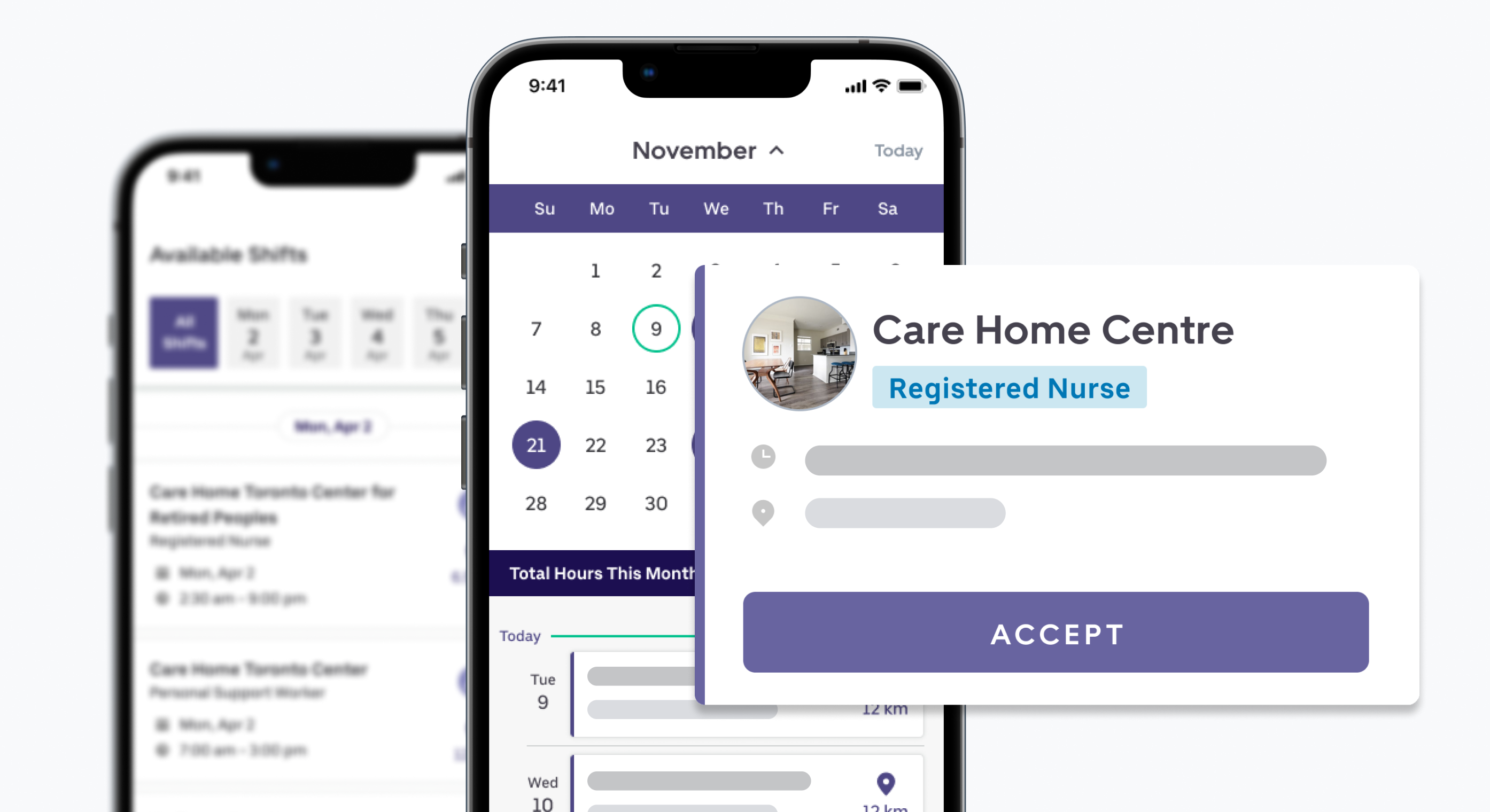 Empower Staff with Freedom and Flexibility
Give your team 24/7 control over their schedules with a mobile app. 2-way messaging connects team members with leadership, builds engagement and improves retention
Learn More >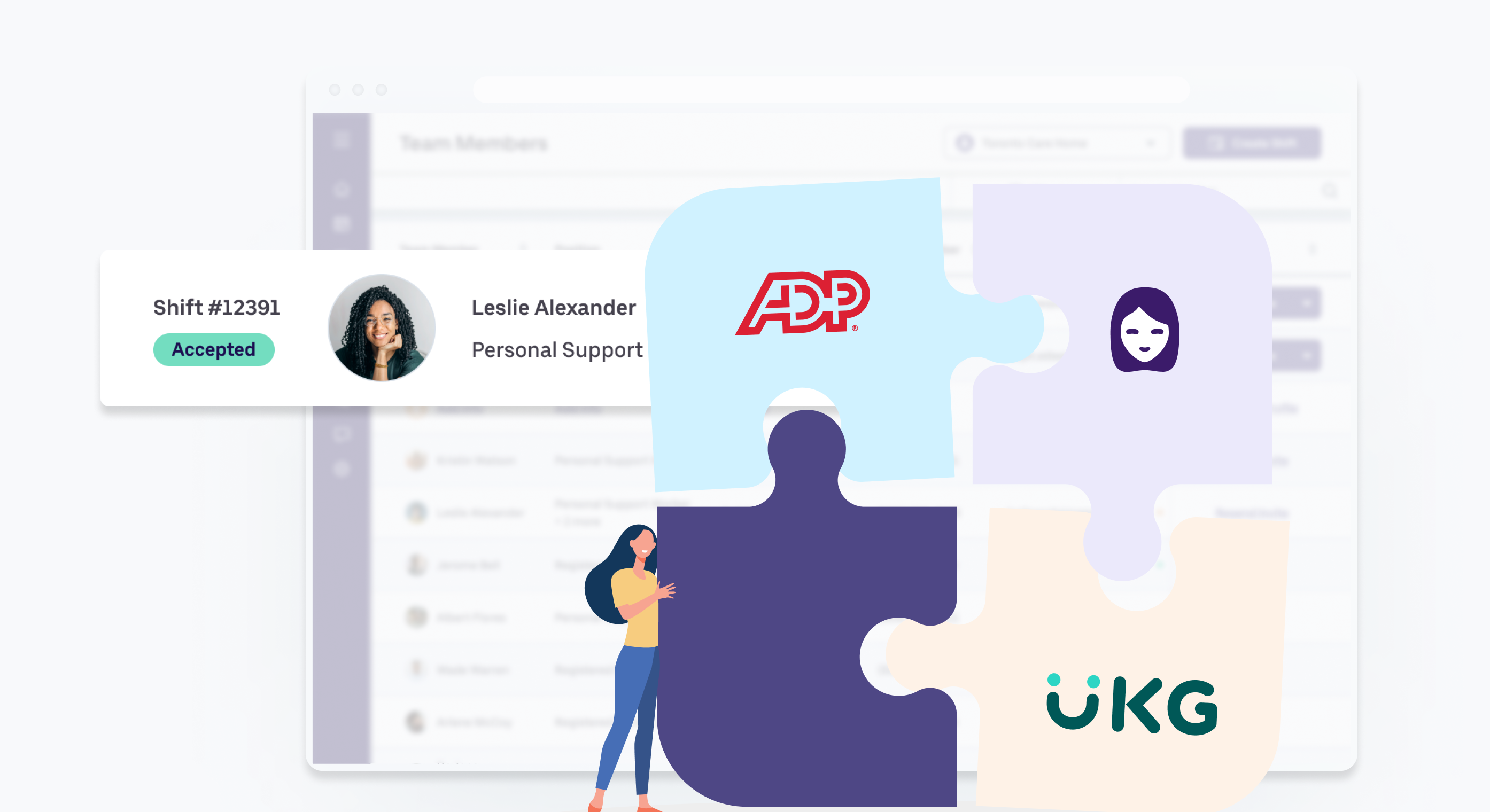 Import/Export Data to Other Systems
Save administrative time with payroll and other integrations. Export and import data to other enterprise software systems.
Learn More >
What our customers are saying
BookJane has helped free up a lot of administrative time for the leadership team. Team members find it much easier to accept shifts on the app. All in all, it has been a positive experience on both sides.
I was spending 2-3 hours scheduling every single day. Now, I just have to create shifts on the platform and I know it will be accepted within 10 minutes. Since our own team members are accepting the shifts, the quality of care has been excellent.
BookJane has helped us decrease the amount of agency use in our village. With all shifts being worked by our own team members, we are able to provide care levels to our standards.