Built for Healthcare
Designed for Scheduling Teams and Frontline Workers
With the staffing challenges today, the role of a scheduler has become more complex than ever. Their daily decisions impact over 40% of labour costs, staff engagement and qualify care of residents and patients.

We keep it simple with J360 WorkForce.

End-to-end staff scheduling will save you countless of admin hours.

Easily fill gaps by positions in multiple departments and locations.

Master templates makes it easy to create schedules in advance.

Automated shift call-outs in seconds! Fill shifts with no phone calls, texting or emails.

Frontline Staff can easily view their schedules, accept open shifts, and communicate with their managers - all in one place, on their phone.

Tired of high agency costs? Create your own fully automated internal agency of casual staff or access CareNetwork, our integrated platform of preferred external agency partners and certified staff with controls in place on agency pricing and quality of staff.

Trusted by over 850 communities in Senior Living (Retirement, Long Term Care, Memory Care), Hospitals, Rehab Centres, Public Health Units, and Child Care Centers.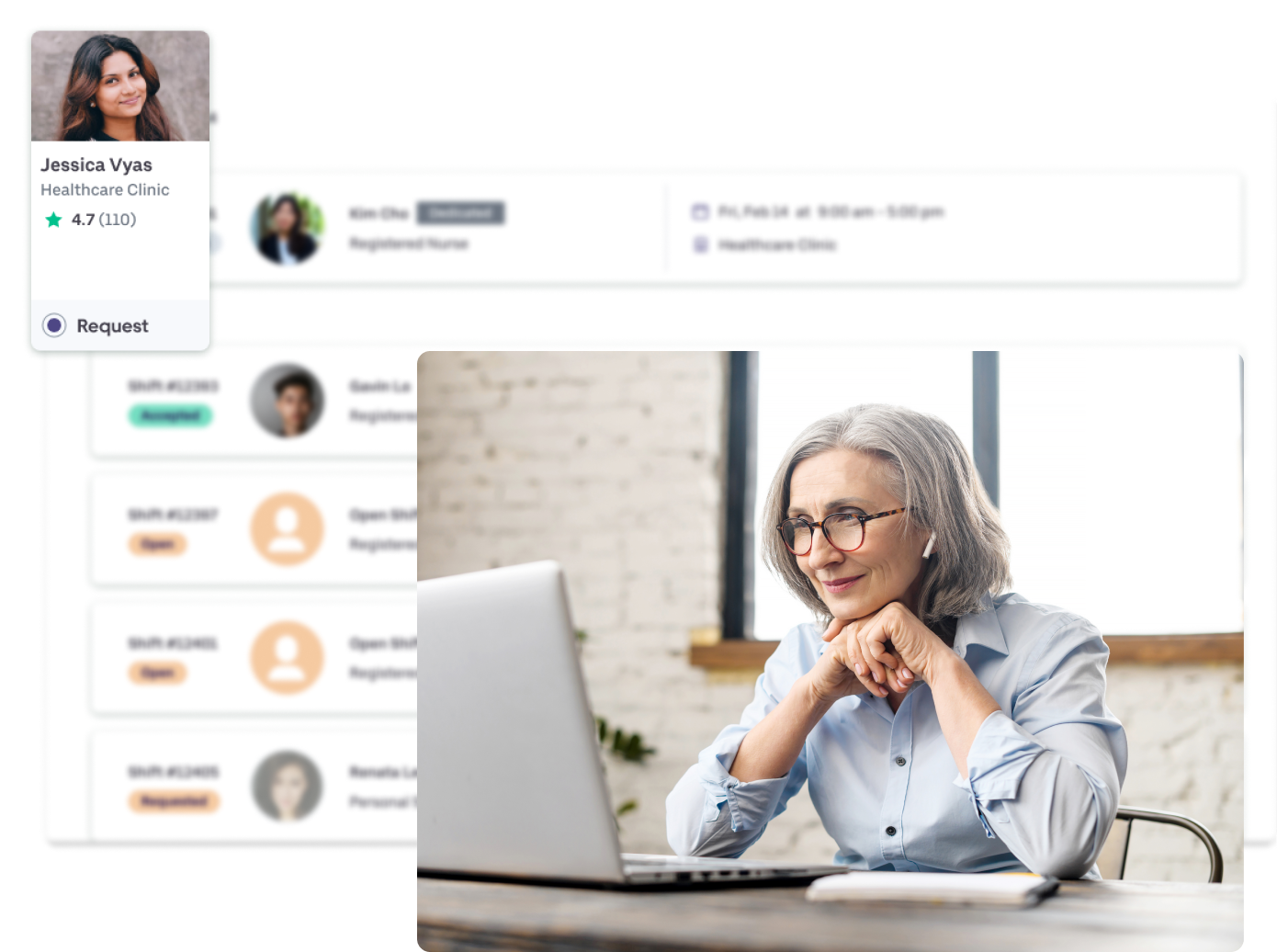 Automated Call out, Easy Scheduling & Communications
Simple to to use, easy to manage and all in one place. Improve staff engagement and experience.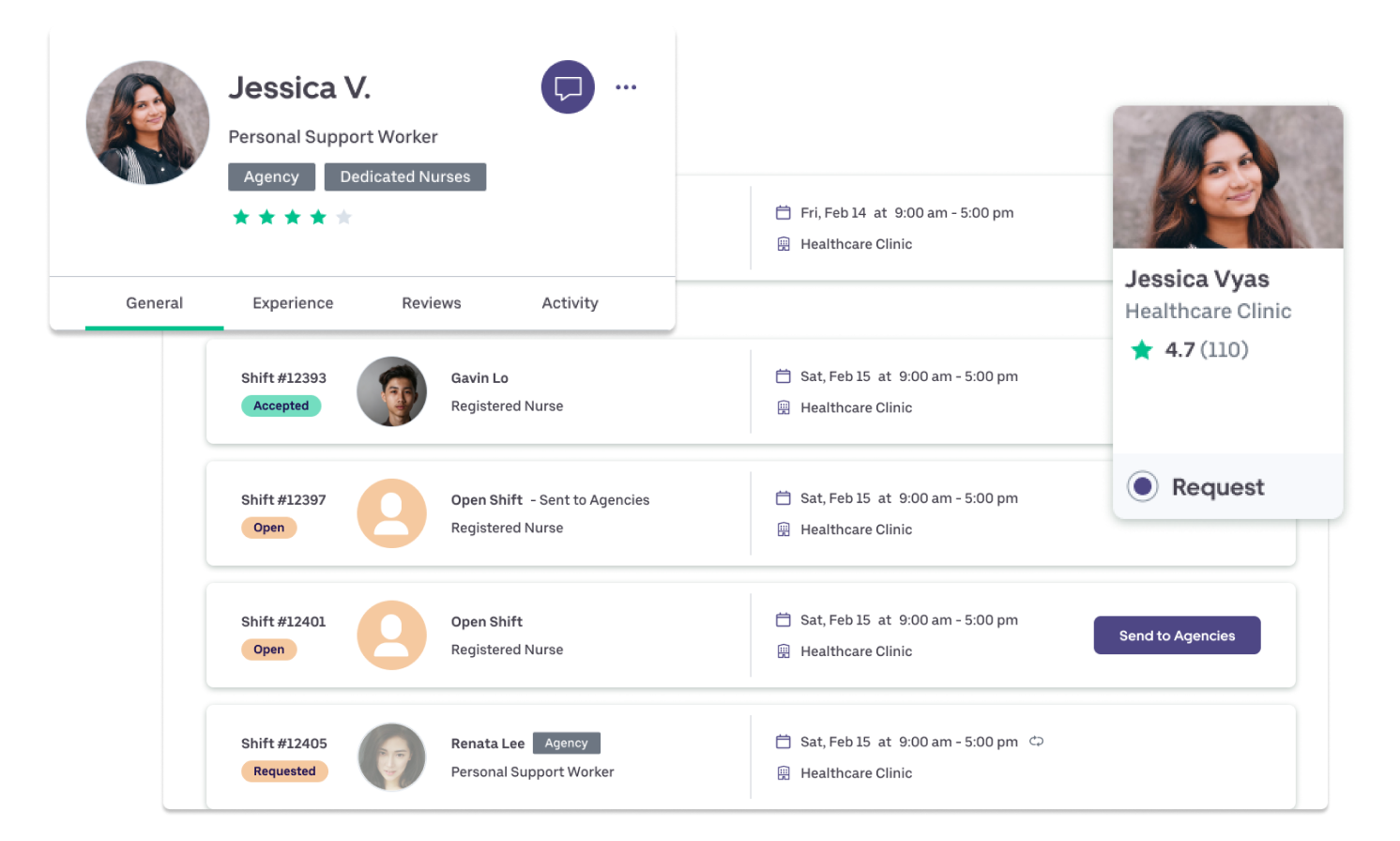 Send open shifts or assign shifts to specific staff under 30 seconds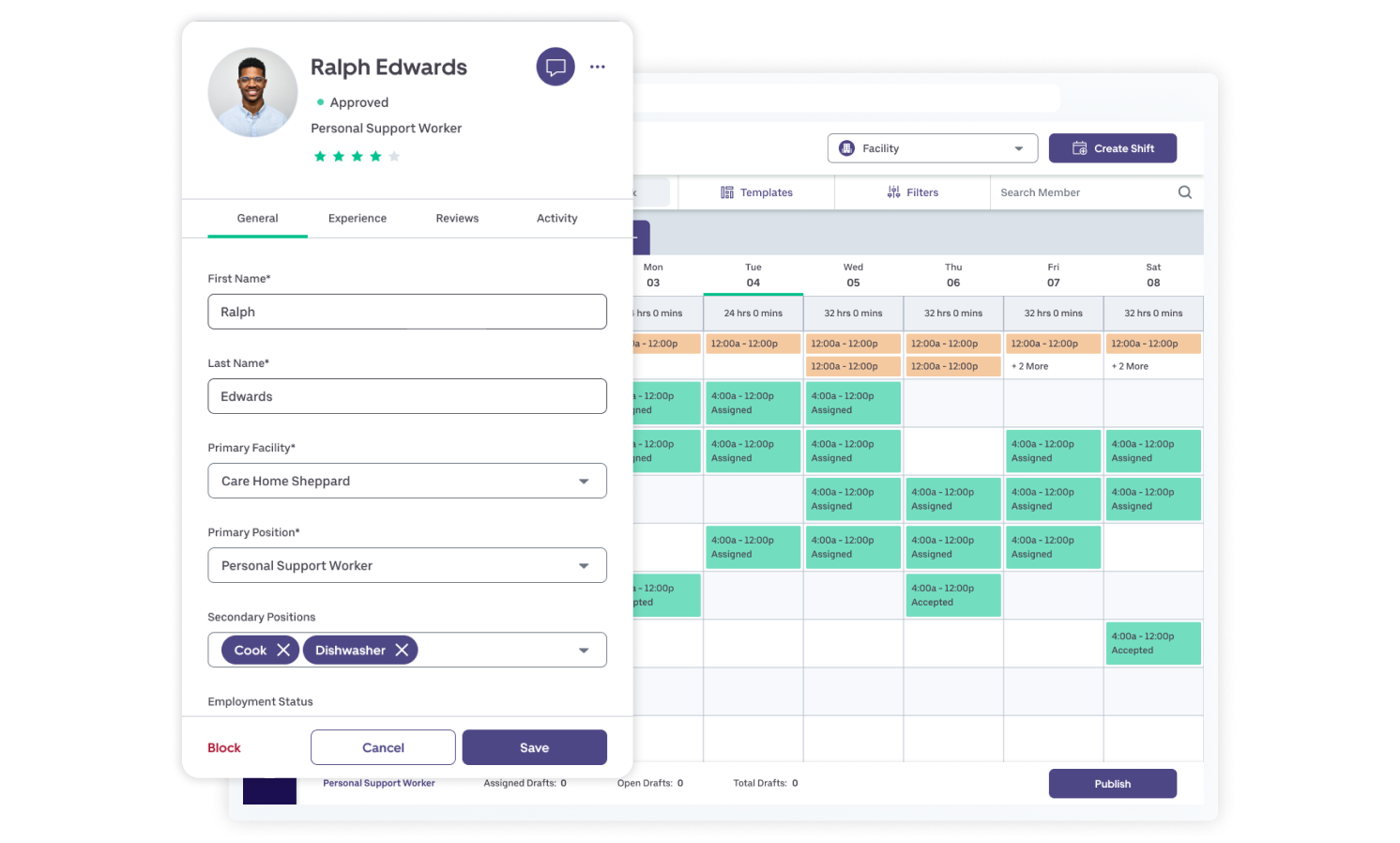 Schedule and notify staff all at once or sequentially through rule-based distribution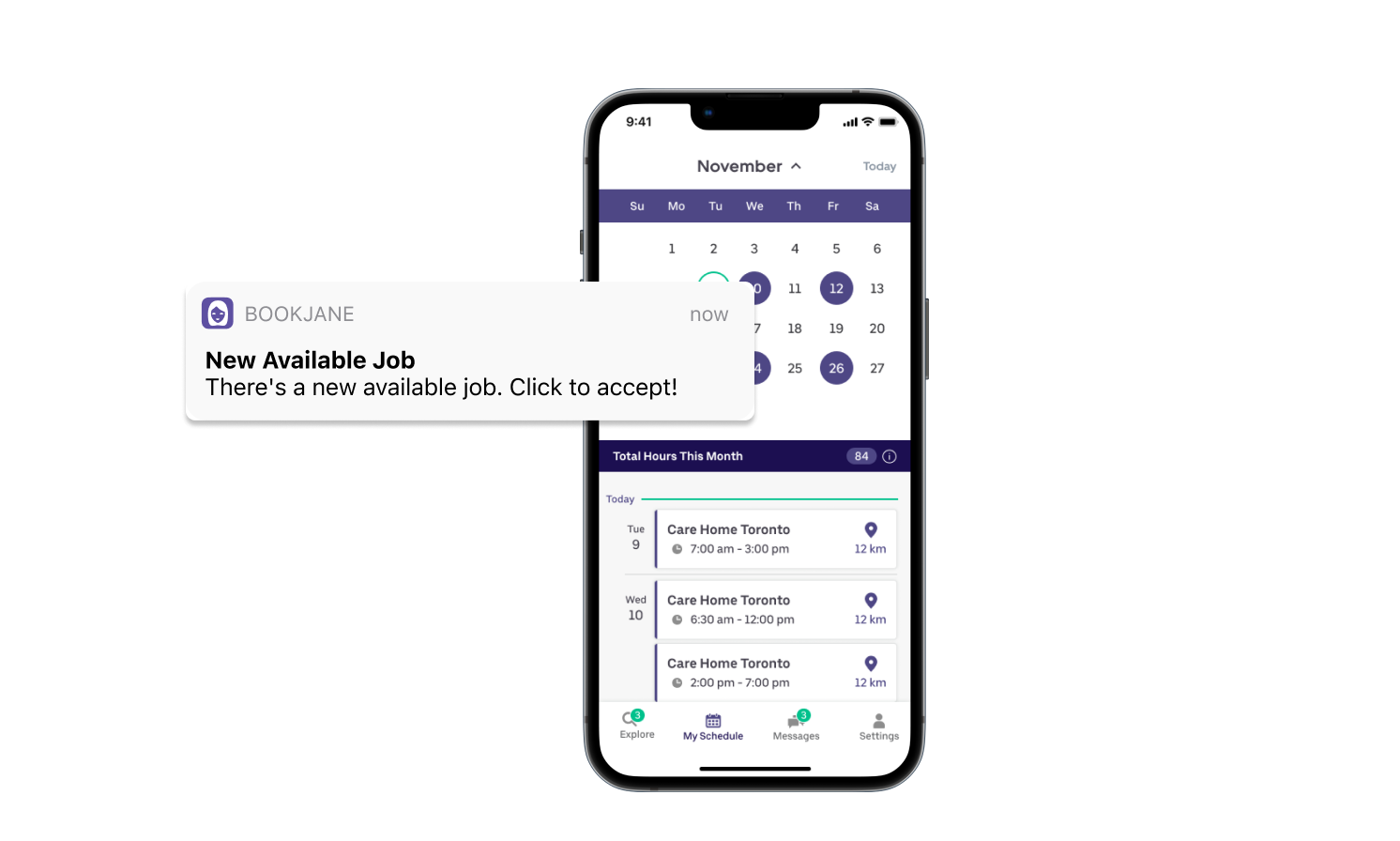 Available staff pickup shifts through BookJane's self-serve mobile app
All-In-One Shift Fulfillment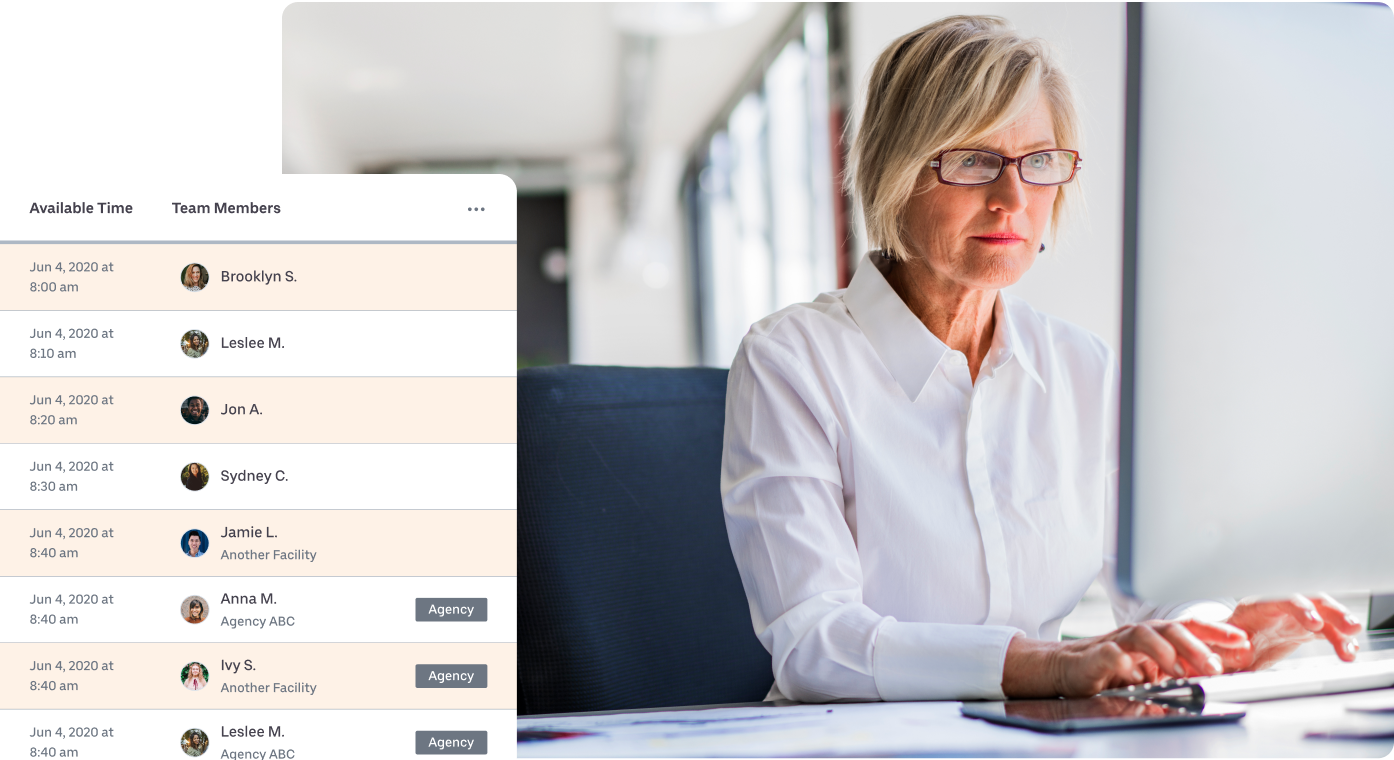 Automate your shift callouts
Reach staff instantly by sending shift callouts in real-time. Organize and match shifts according to seniority, role or location.
Learn More >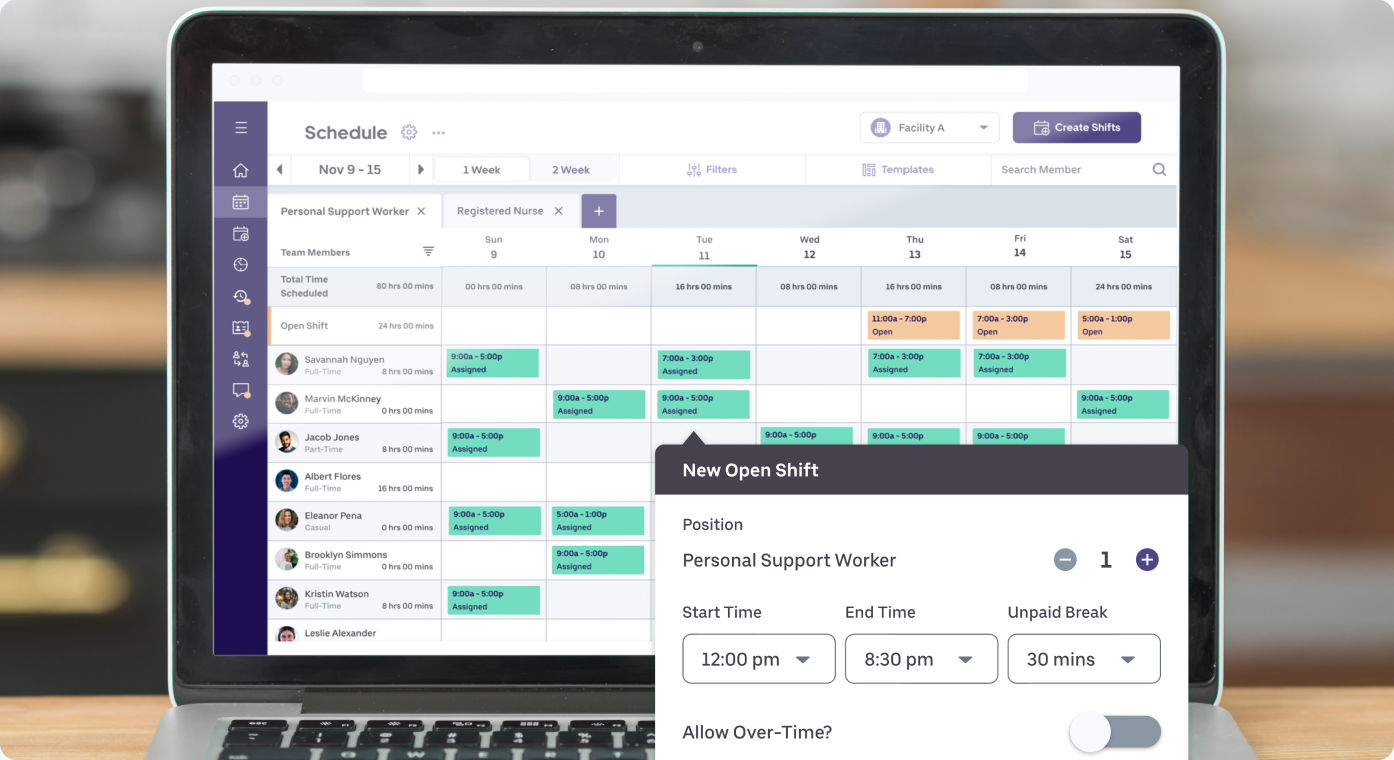 optimize scheduling quickly
Build, manage and access schedules on a single platform. Full visibility over scheduling helps you plan and solve scheduling conflicts.
Learn More >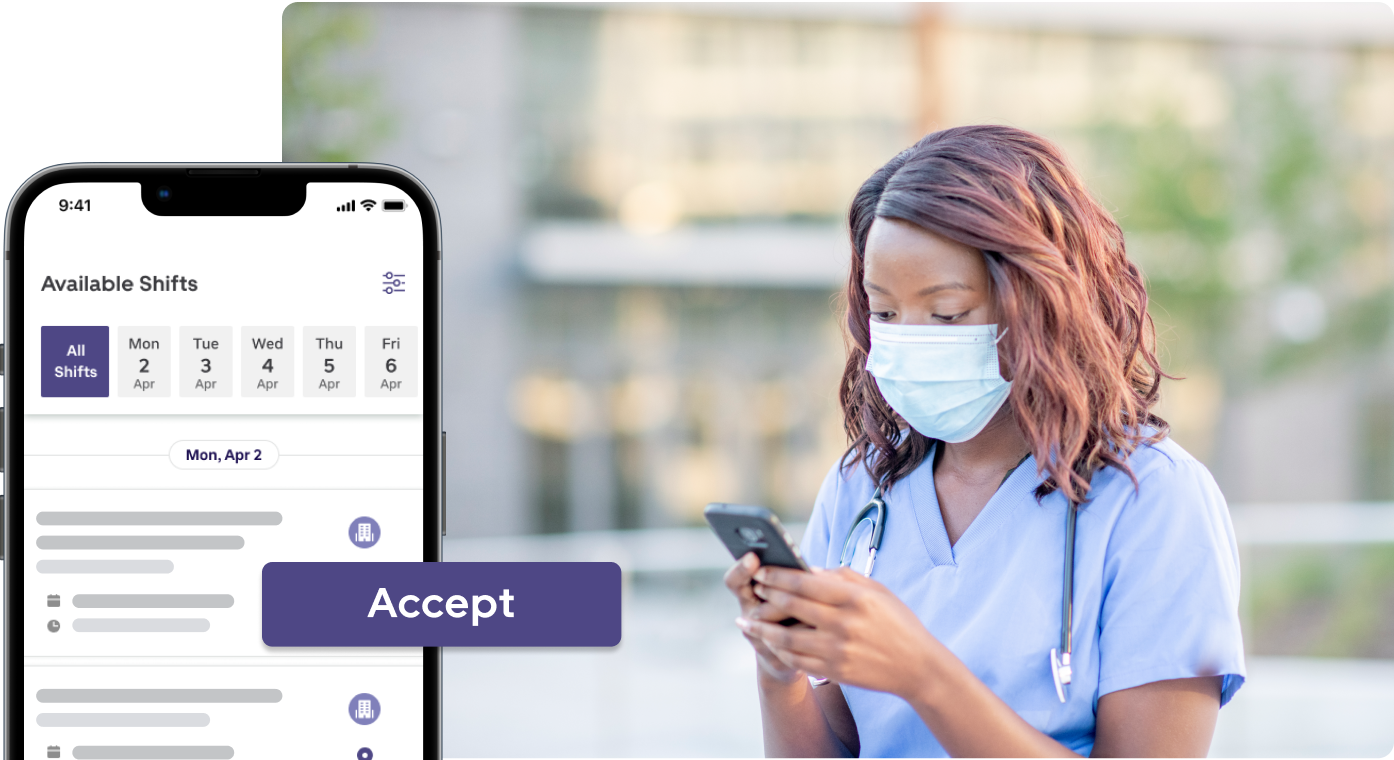 Empower Staff with Freedom and Flexibility
Give your staff control over their schedules from their own phones to boost shift fulfilment, morale and retention.
Learn More >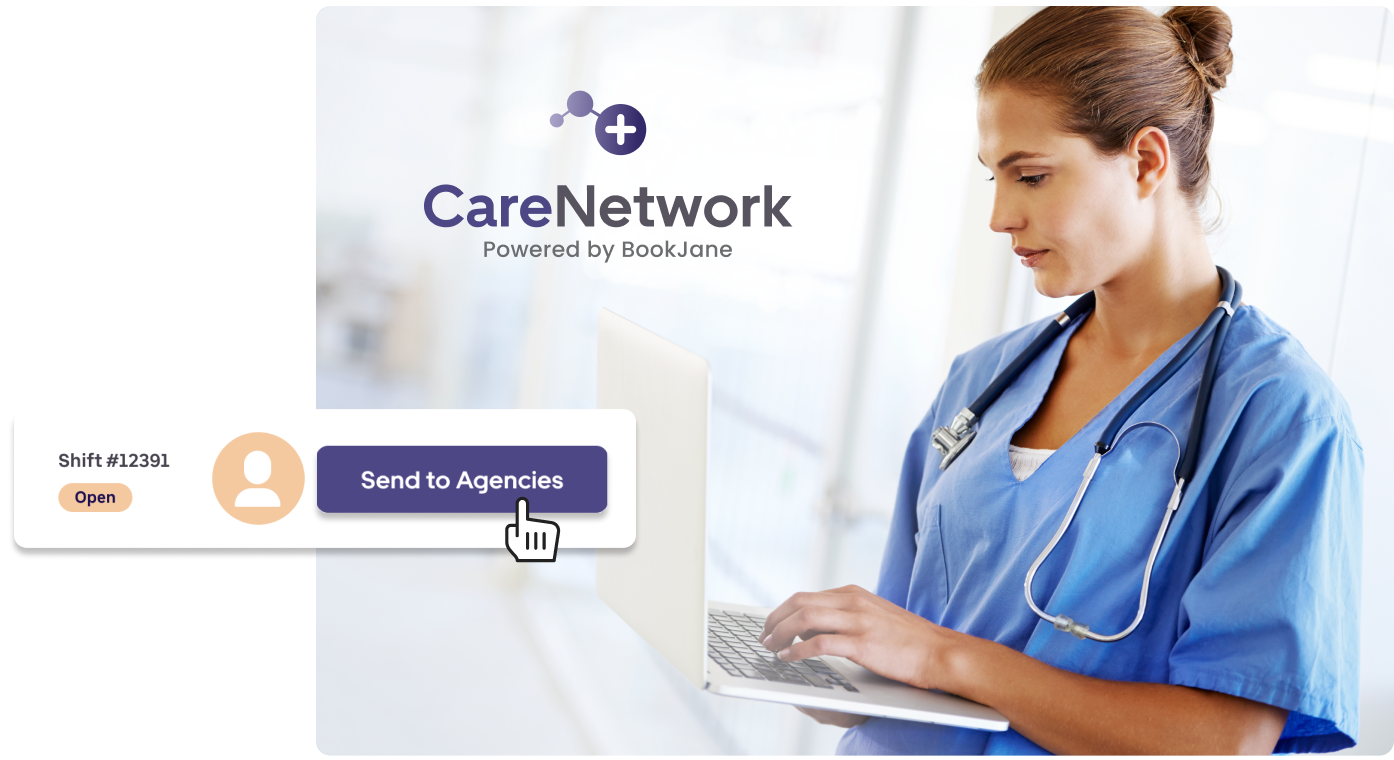 Access Qualified On-Demand Staff
Fill shifts with instant access to 20,000+ vetted healthcare professionals in our CareNetwork.
Learn More >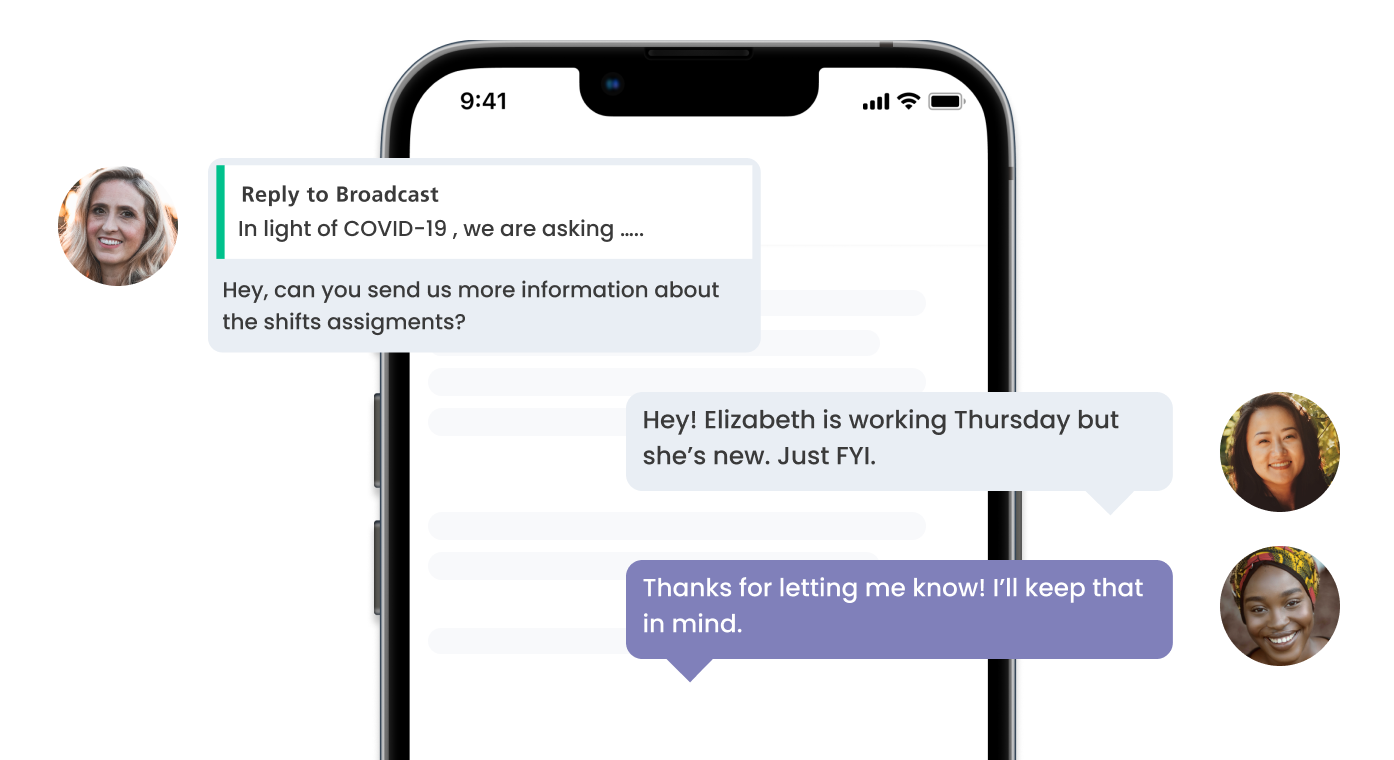 Share updates and communicate instantly with your whole staff. Use 2-way messaging to stay connected with groups and individuals.
Learn More >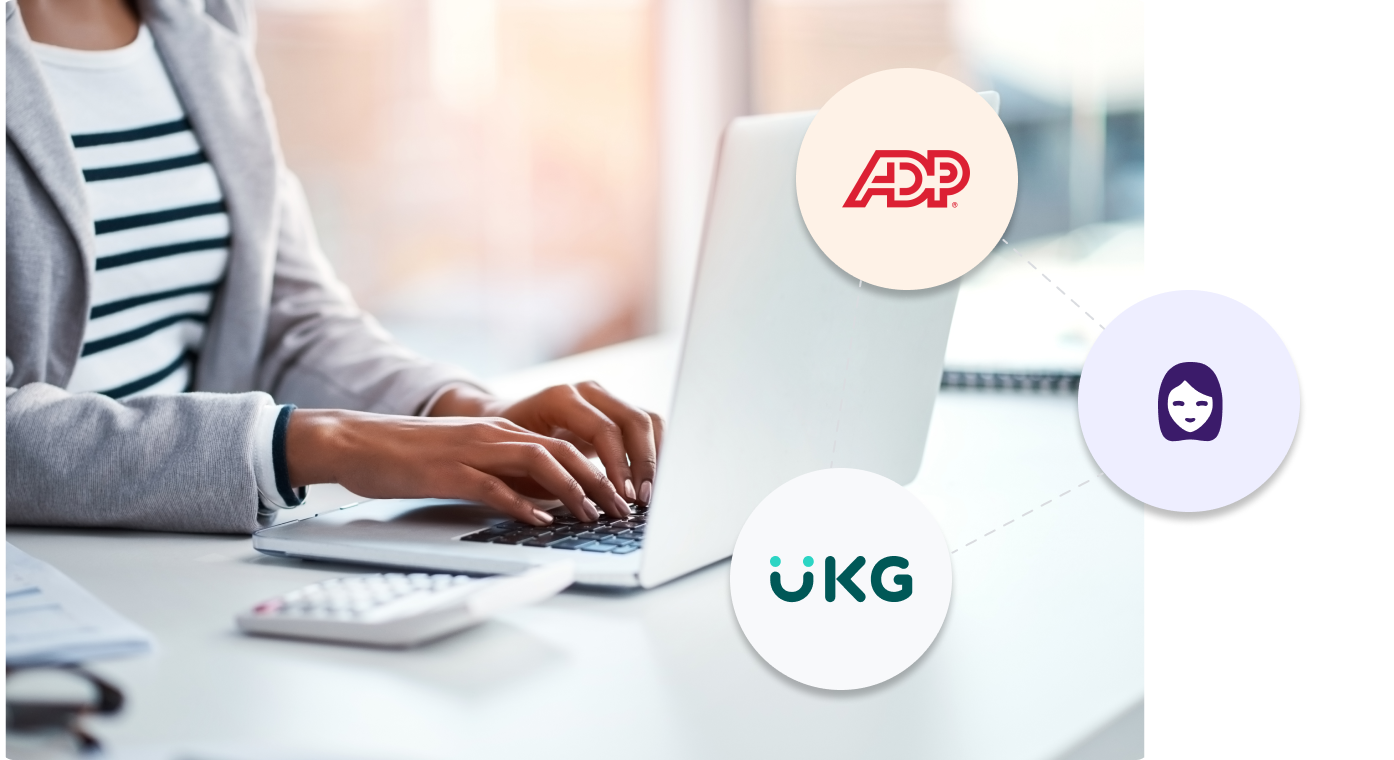 Import/Export Data to Other Systems
Save administrative time with payroll and other integrations. Export and import data to other enterprise software systems.
Learn More >
BookJane J360 Workforce is supported on Chrome, Edge and Firefox browsers. We do not support Internet Explorer or Safari.
"BookJane has helped reduce our admin time by 70%. We used to spend about 10 hours or more a week texting and making phone calls trying to get staff to pick up extra shifts, but with BookJane we've reduced that to about 3 hours."
"I went from someone who did not want the platform, to someone who loves it."
Melissa G.
Operations Coordinators/Recruiter
"A key driver of success on this project was to increase the average hours worked by team members. We were able to increase this by 25% which is a huge increase. This is so much better for our residents. Another key driver was to reduce agency use by 20% and overall overtime.
I really enjoy working with BookJane. Our priorities become their priorities. They are true partners that become an extension of our company."
Valerie O.
Chief People Officer
"BookJane J360 Workforce has helped us decrease the amount of agency use in our village. With all shifts being worked by our own team members, we are able to provide care levels to our standards."
Discover more J360 Workforce Features