Want to learn more about or products, services and cost-effective pricing?
Let us show you how BookJane's J360 Workforce is simple and easy. Eliminate manual processes to reduce the stress and hours spent on scheduling and call-outs to fill shifts. Make it easy for your staff to view their schedules and pick up more shifts instantly and remotely.
Fully Automated Callouts & Easy Scheduling
Reduce Labour Costs (Agency, Overtime and Admin)
Increase Shift Fulfillment With More Shifts Picked Up Faster
Improve Staff Retention, Recruitment & Culture in the Workplace
Increase Engagement and Improve Communications with Your Staff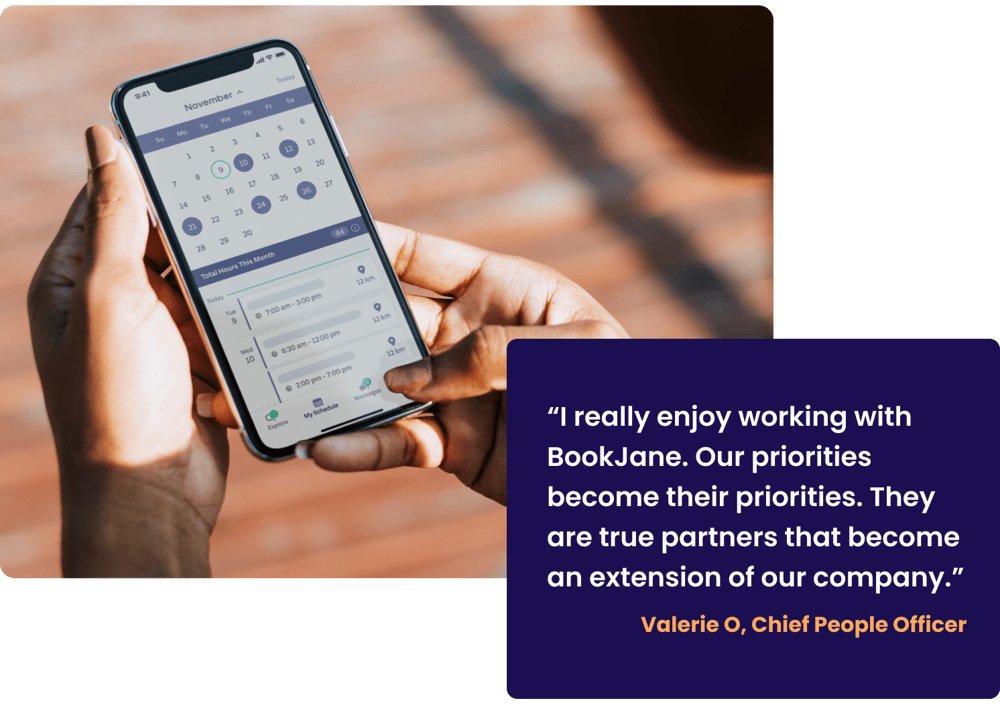 Talk To A Solutions Expert!
Complete the form below and we will be in touch soon.
We're committed to your privacy.
We do not share or sell your contact information to anyone.
You may unsubscribe from these communications at any time.
Trusted by over 850 healthcare facilities across North America
Why our clients love BookJane